The Printed version is available on Amazon or your from local tackle Shop
Bridgend County Borough, full of castles, picture-postcard villages and festivals throughout the year, is also a great place for fishing, whether on rivers (Ewenny, Kenfig, and Ogmore), or the sea along the Glamorgan Heritage Coast. Wilderness Pond in Porthcawl is currently being enhanced to help Bridgend justly compete with other areas of Wales in terms of lake fishing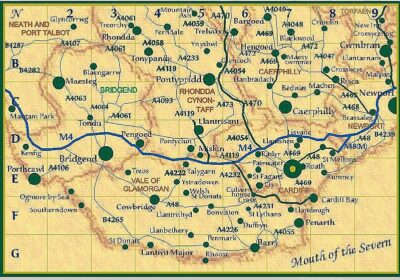 ---
Venue; KENFIG POOL (Map: D1)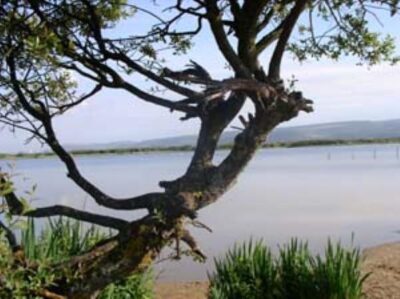 Location; Off junction 27 M4
Sat Nav CF33 4PT
Google: https://tinyurl.com/Kenfiighill-lake
Owner Permit; Kenfig Hill A/C Availability; 30 acre Lake
Tel; 01656 742270
Website: https://thekenfigsociety.weebly.com/kenfig-pool.html
Fish Species; Roach, Carp, Bream, Pike
Additional information; This historic pool is set in an SSSI near the shores of Swansea Bay, is about 30 acres, the biggest natural lake in southwest Wales. Kenfig Hill Angling Association have the fishing rights here with roach, rudd, bream, perch carp and eels present At the present time there is a restricken on fishing. Care to be taken national nature reserve 30 acre weed fringed lake further information can contact us by writing to, Kenfig Hill and District Angling Association 62 Commercial Street Kenfig hill Bridgend Mid Glamorgan CF33 6DL
---
Venue; (MEADOW LAKE) (Map E1)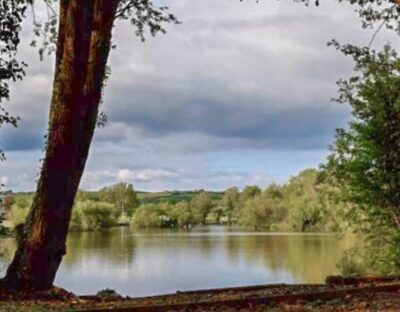 Location; Situated 0.5 miles from town centre and trecco bay At Junction 37, M4, 
Sat Nav CF36 5EE
Google: https://tinyurl.com/bdh3d32t
Owner Permit; Porthcawl A/C
Website: https://www.porthcawl-angling-association.co.uk/
Availability; Day Season tickets from Local Tackle shops
Tel; 07974 734757 / 07725173833
Fish Species; Roach, Eel, Rudd, Carp, Tench, Bream
Additional information; The three acre pond at Pwll y Waun, which is owned by Bridgend County Borough Council, is only half a mile from Porthcawl town centre and the Trecco Bay caravan park, so it is ideally suited to attract both local anglers and those visiting the area on holiday
---
    Venue; WILDERNESS LAKE (Map: E1) 
.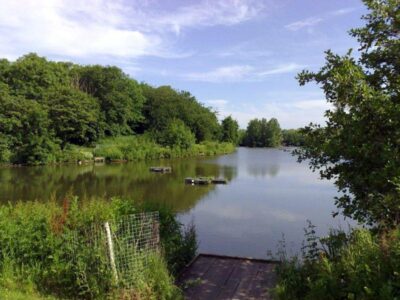 Location; Situated in Porthcawl At Junction 37, M4,
Owner Permit; Porthcawl A/C Availability;
Google: https://tinyurl.com/Wilderness-Lake
Day Season tickets on Bank
Website; https://www.porthcawl-angling-association.co.uk/
Tel; 07974 734757 / 07725173833
Fish Species; Roach, Eel, Carp, Rudd, Tench, Crucian carp
Additional information; Parking is either found here or for the other side of the lake follow the road to the end, turn right then take the first right again to arrive at the rear of the lake. The lake again has adequate parking on the roadside and the nearest shop is found when taking the second turn left after turning right before the speed camera. The Wilderness lake (about 4 acres in size) went through some major work of de-silting, bank restoration and the provision of 25 purpose built platforms giving access to able and disabled anglers. Depths range from 1-5ft in the deeper areas
---
    Venue; WILLS POND (Map: D3)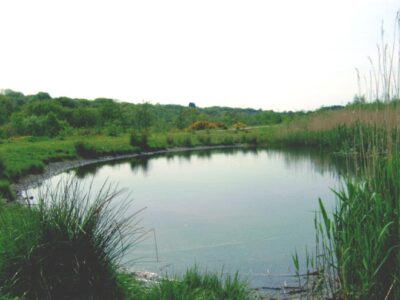 Location; Situated on Fountain Road, Two miles off Junction 36 M4
Google: http://goo.gl/maps/u6YTT
Owner Permit; Wills Farm
Availability; Day or Season tickets
Tel; 01656 722448
Website: https://www.facebook.com/pages/Wills-Pond/1133712996693701
Fish Species; Roach, Eel, Carp, Rudd, Tench, Crucian carp, Rainbow trout Additional information; 1 Acre well stocked Pond on working farm day tickets on bank or from farmhouse or Contact Gary Keen Tackle for directions and day tickets
---
    Venue; LAKES SIDE FARM (Map D3)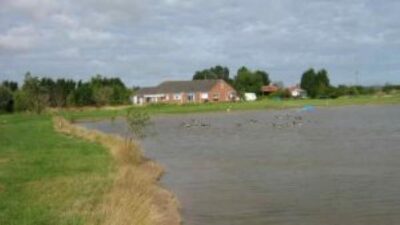 Location; Hendre Ifan Goch Farm Near Blackmill Bridgend
Sat Nav: CF35 6EN
Google: http://goo.gl/maps/byXO9
Owner Permit; Lakeside Farm
Availability; Day tickets
Tel; 01443 676805
Website: https://ourwelshfarm.wordpress.com/tag/lakeside-farm-park/
Fish Species; Mixed fishery
Additional information: Contact details for day tickets would be Lakeside Venue 01443 674840, this facility would only be available during their business hours; they run a licensed café and restaurant with function rooms. For fishing passes for caravan and camping customers, the details would be Eira Edwards 07800945558
---
    Venue; RIVER LLYNFI (OGMORE) (Map C2)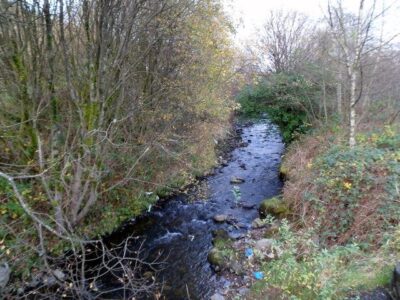 Location; From Maesteg to Tondu
Sat Nav: CF34 9SU
Google: http://goo.gl/maps/2Ymk9
Owner Permit; Clynfi Valley A/A
Availability; 8 miles of river Day Season tickets
Tel; Mr N Lewis 01656 738200
Fish Species; Brown Trout, Eel, Sea trout, Salmon
Website; https://www.lvaa.co.uk/
Additional information; The River Ogmore (Afon Ogwr in Welsh) is a river in South Wales popular with anglers. It runs generally from north to south from the Ogmore Vale and Pentre, past Bridgend and Ogmore. The river Ogmore is mainly considered starting near the cemetery mountain, north of Treorchy, although it is known as the Ogwr Fach, with the Ogwr Fawr, coming from Gilfach to the east merging near Blackmill. The River Llynfi, the River Garw and finally the River Ewenny in its estuary are all tributaries of the Ogmore which flows into the sea between Ogmore-by-Sea and the Merthyr Mawr sand-dunes.
---
    Venue; RIVER OGMORE (Map; D2)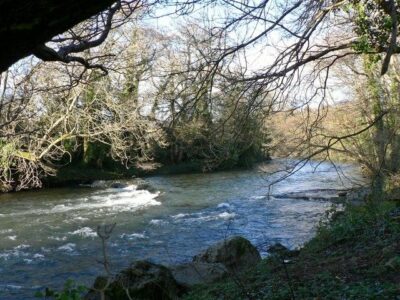 Location; Just of the A48 Bridgend
Google: http://goo.gl/maps/2Ymk9
Owner Permit; Ogmore A/C Availability; Day or Season tickets
Tel; 01656 861139
Website; https://www.ogmoreangling.com
Fish Species; Sea Trout, Rainbow Trout, Salmon/ Additional information Contact the Membership Secretary at membershipsecretary@ogmoreangling.com The Club has several miles on Ogwr Fach, Ogwr Fawr and Ewenny Ogmore 
---
    Venue; RIVER EWENNY (Map: D4)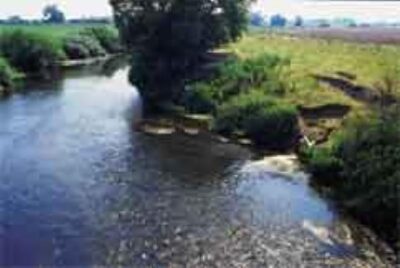 Location; Situated between Pencoed to Waterton
Sat Nav CF31 2GQ
Google: http://goo.gl/maps/LQNqK
Owner Permit; Pencoed & District
Website; https://www.padac.org.uk/
Availability; Day Season Tickets on venue or Mr R Tomlinson
Tel; 01656 863699
Fish Species; Sea trout, Grayling, Brown trout, Salmon
Additional information; The Ewenny River (Welsh: Afon Ewenni) is a river that rises to the northeast of Bridgend town, in South Wales, flows past the village of Pencoed and enters the River Ogmore estuary just below Ogmore Castle. It is one a very few rivers in Wales with a healthy population of Dace Some Disabled access  
---
    Venue; RIVER KENFIG (Map: D1)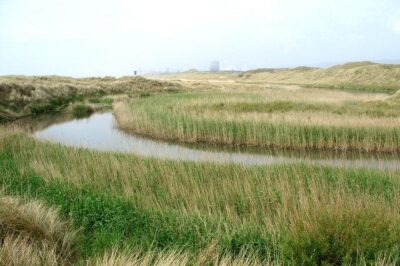 Location; Situated between Port Talbot and Bridgend
Google: https://tinyurl.com/River-Kenfig
Owner Permit; Kenfig Hill A/C
Website: https://fishing-wales.net/kenfighill
Availability; Day & season Tickets
Fish Species; Brown trout, Sea trout
Additional information; The river rises in the forest of Mynydd Margam, not far west of Maesteg, in proximity to the River Afan and the Llynfi River. From here it flows south, and turns west near the town of Pyle, through the area known as the M4 Corridor. The river is at the northern edge of the Kenfig National Nature Reserve, a designated Site of Special Scientific Interest. It also forms the boundary of the Neath Port Talbot and Bridgend districts for much of its course, before running into the sea at Margam Sands, close to Margam Moors. It flows through an area steeped in folklore and local legend, much of it tied in with the lost towns beneath the shifting sands of Kenfig Burrows. Although the river has few significant tributaries, it picks up a few small streams on its course.
---
    Venue; RIVER GARW (Map: B3)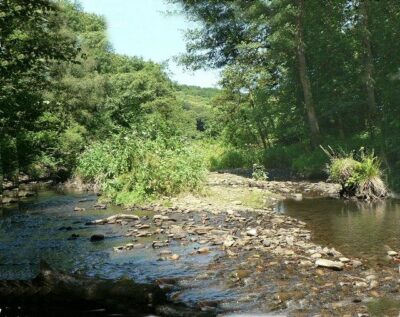 Location; Pontycymer to Ogmore Vale
Google: https://tinyurl.com/ycks9ehz
Owner Permit; Garw Valley A/A
Availability; 6 miles of river on Day or Season tickets
Tel; 01656 872275 / 01656 722077
Fish Species; Brown Trout, Eel, Sea trout, Salmon
Website; http://www.ogmoreangling.com/
Additional information; There are Salmon and Sea trout runs on the water which runs down from Pontycymer to above Aberkenfig. Ogmore Angling Association Ltd., 21 Woodside Avenue, Litchard, Bridgend, CF31 1QF
---
---
   Local Tackle Sops
EWENNY ANGLING 21 COYCHURCH ROAD BRIDGEND, CF31 3AP +44 (0)1656 650 604
Keen's Tackle and Guns Hunting and fishing store 117, 119 Bridgend Rd, Aberkenfig, Bridgend CF32 9AP, Phone: +44 1656 722448
Dragon Tackle International Frolics Farmhouse, Llanmaes Road, Llantwit Major CF61 2XF +44 (0) 1656 862444
Tizer Tackle 37 Bridgend Rd,Llanharan, Pontyclun CF72 9RD, 01443 238564
corustackle. 31b Vale Business Park Llandow, Cowbridge. CF71 7PF Phone: 01446 776 464
Bob's fishing tackle old Cardiff road, Mwyndy, Pontyclun CF72 8PN, +44 1443 227267